About J C Group

J.C Group has a long and proud tradition of intellectual rigor and pursuit of innovative knowledge, begun by Mr. Sunil Dalwadi in year 2000. That tradition lives today through the creativity, entrepreneurship, and engagement of our faculty, students, and staff. "Pedagogy, high-quality instruction, and student learning" are our secret to success and the discipline we employ to stay focused on high-quality instruction as well as student performance in every area of learning.
The J.C. GROUP Of INSTITUTIONS has been known for a spirit of exploration with critical thinking, balancing curriculum and utilizing extra potential of its students to help them reach prime Excellence. The group with the education options ranging from KG to PG runs on a constant quest for challenging & changing the education system and also believes in very dedicatedly teaching its students the Values of becoming a good and responsible Citizen through its several social drives.
The Group, in fact, continues to look for excellence in every aspect of its activities to develop the students into leaders of tomorrow who will make name not only for themselves but also for their Institution and nation.
JC group always has a tradition of innovation and creativity. We always believe in coming out with more refined and reformed ideas for transforming education system. Hence we always strive sincerely for our conviction of "Kuch Naya Ho Jaye ".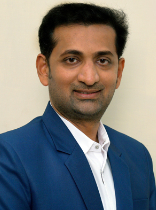 I welcome to you in the wonderful world of "JC Group Of Institutes" .We have excellent highly qualified teachers/mentors, experienced with a profound sense of belongingness commitment and integrity. We include in the heart, minds and soul of our students the radiant reality: "Careers are crafted with care and not by merely luxuriating in rosy dreams".
As an established institution, we maintain an utmost academic standard, incorporated with the conduct of discipline, thereby achieving remarkable and excellent percentage of results. We firmly believe that education is the key to a nation's progress.
The hard work of today is the triumph of the future. The time and effort you spend today are the deciding factors of your later years.
As the chairman of this institution, I anticipate the full participation and cooperation of the students and parents to make it possible for us to transform their dreams to reality. And if there is any assistance that you might need; may it be personal or professional, I shall always be willing to hear from you.
Mr. Sunil Dalwadi
Chairman
JC Group of Institutes